I've downloaded the NopCommerce 4.10 source code, rebuilt with VS Studio Community 2017, everything is fine. I can start and run the website on my local machine. Perfect.
Then I installed a brand new Win Server 2016 (Evaluation copy), installed the .Net Core 2.13 Web Hosting Bundle, and configured an IIS Server. IIS Server started and I can saw that default iisstart image in http://localhost. Great.
Now I select Nop.Web in Solution Explorer, right click, "Publish", choose file system (I shared the WinServer2016 wwwroot folder to my dev PC as "O:\" drive), and go, files start to copy. After a while, it says "Web App was published successfully file://O:/". Excellent!
But when I tried to browse the website, it gave me this: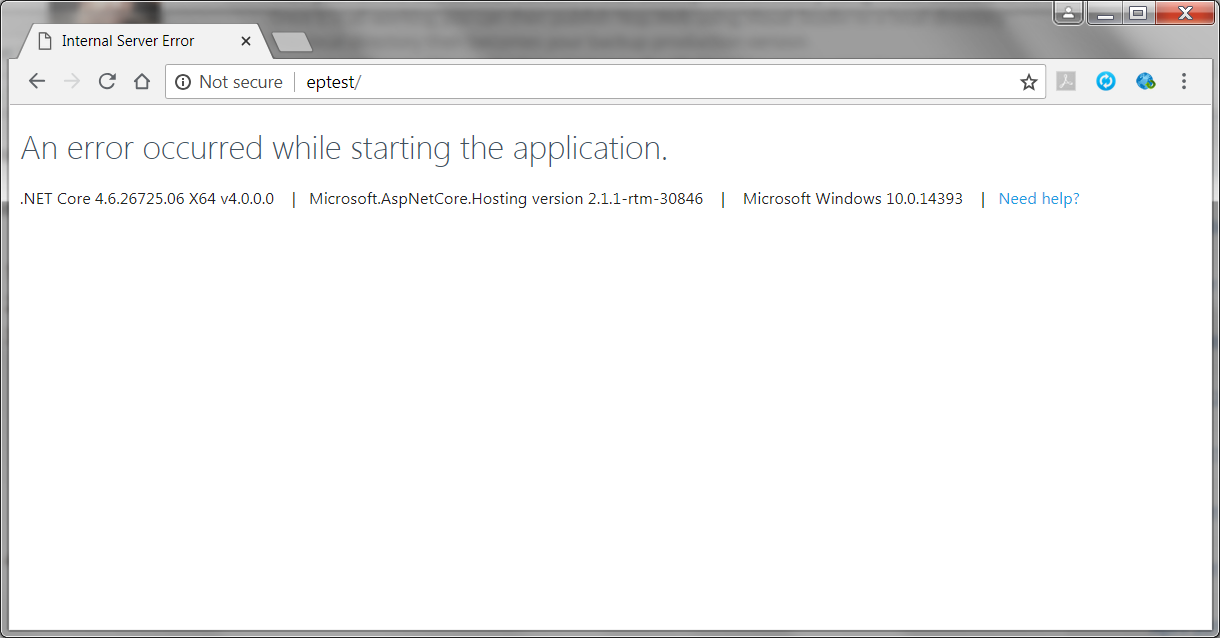 Any idea what I did wrong here? I didn't make any change to the source code. It is supposed to be "Drop-N-Run", correct?