What is the Facebook catalog?
The Facebook catalog allows online store owners to display dynamic ads automatically to promote their products. The potential customers can easily see these ads and with just a click of a button, they will be redirected to your online store where they can make the purchase. It also allows you to add multiple products at the same time and display them like a carousel or slide images with a brief description of the products. You can even customize these catalogs to match your target audience and even run multiple ads for a different set of products.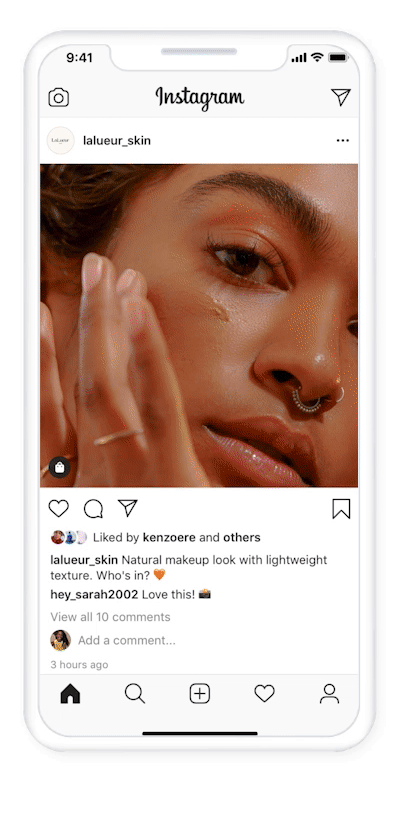 Create ads to promote items in your catalog
You can run various types of ads that use your catalog from Ads Manager, including:
Dynamic ads: Dynamic ads automatically show relevant items from your catalog to people based on their interests, intent and actions online. To run them, you'll need to connect your catalog to your Meta Pixel or SDK.

Collection ads: Collection is an ad format that shows four items from your catalog under a hero image or video. People can click on items to learn more or browse similar items.

Carousel ads: Carousel is an ad format that shows multiple images or videos people can scroll through, each with its own link. You can choose to fill the carousel cards dynamically with items from your catalog.

Ads with product tags: You can create ads with product tags to promote specific items in your catalog. People can click on the product tags to go to a product details page where they can learn more about or buy the item.

Collaborative ads: If your brand sells items through a participating merchant, collaborative ads allow you to run direct sales campaigns. Your merchant partner shares a segment of their catalog with your business, which you can use to run dynamic ads.
Sell items from your catalog with Shops
If you sell physical goods, you can also set up a shop on Facebook or Instagram in Commerce Manager:
Shops (products): Shops are a digital storefront across Facebook and Instagram. You can customize your shop and feature collections of products. On Instagram, you can also tag products from your catalog in your posts and stories with Instagram Shopping. Note that you can only connect one catalog to your shop and you can't switch catalogs later.
How it work Facebook catalog plugin
After installing and verifying the license, you can access the plugin settings. There you will find different combinations, according to the requirements of Facebook to create a facebook feed
On installing is created Schedule task which by default is generated to run every 24 hours. This can be changed by you, if necessary.
When you run the schedule task, an XML feed is generated, which you can access through the address you specified in the settings. The feed needs to be synchronized in the settings of your Facebook Ecommerce Manager. Please check the technical documentation for this.
Technical documentation
Learn more about Facebook Catalog:
Learn more for Data feed:
Demo version
The demo version is available completely free of charge. It is limited to 5 products in the XML and is intended to familiarize the client with the administrative part and how the plugin works.
About noptech
noptech is a startup that is growing and evolving rapidly. our goal and work is to deliver high quality products to our customers. We work closely with our business clients and know their needs in the ecommerce world. We have over 20+ completed nopcommerce projects and more than 6+ years of experience as individual figures with experienced licensed developers. Our slogan is 'Yes, we can'. You can make it yours, too, by relying on us!