Progressive Web Apps or PWAs are websites built with web technologies with app-like features such as push notifications being installable. PWAs offer incredible flexibility, as they are cross-platform, just needing a browser to run. They provide a compelling solution for web and desktop platforms like macOS, Windows, and mobile platforms like Android and iOS with one single application.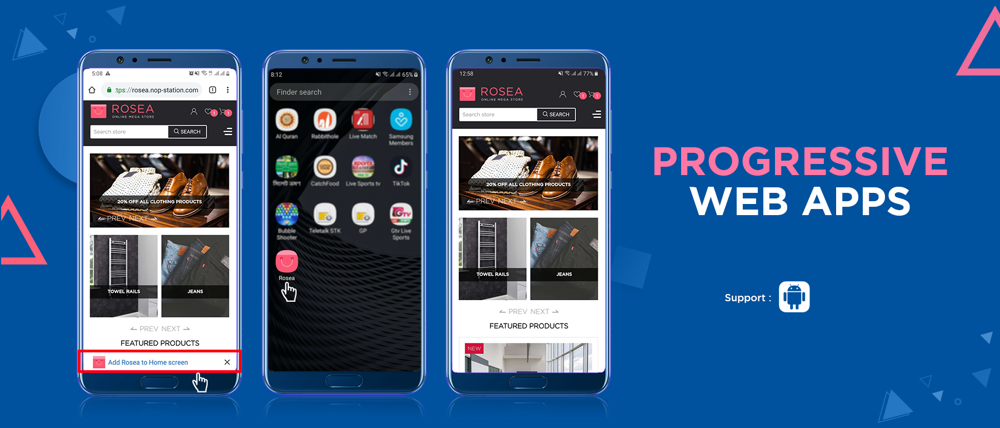 Browse on mobile for live experience

Notification Supports by this plugin:
Order Placed Customer Notification.
Order Placed Admin Notification.

Order Placed Vendor Notification.

Order Paid Customer Notification.
Order Paid Admin Notification.
Order Paid Vendor Notification.
Order Refunded Customer Notification.

Order Refunded Admin Notification.

Your order is completed.

Your order is cancelled.

Shipment Delivered Customer Notification.

Shipment Sent Customer Notification.

Email validation.

Welcome Message.

New Post Notification.

New Topic Notification.

New customer registration Notification.

Private message Customer Notification.

Live Announcements.
This plugging is easy to install in your system. This plugging is so much helpful for your system and also the customer. Admin, Customer, and Vendor get push notification instant.
Notes :