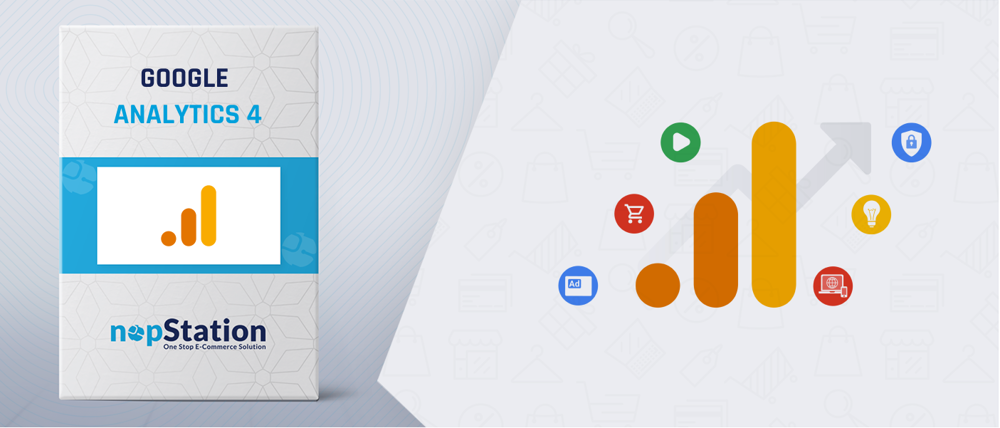 Google Analytics 4 is the next generation of the Googles analytics platform and the successor to Universal Analytics. Google Analytics 4 provides several major improvements not present in Universal Analytics. Where universal analytics was only limited to session-based tracking with partial multi-device and platform support, Google Analytics provides several upgrades such as
Cross-platform tracking
Event-based tracking
Multiple data streams for different devices and platforms
Machine learning throughout to improve insights
Big Query support
Data de-duplication
More accurate user journeys
These are just some of the features of Google Analytics 4 essential for any e-commerce or online business. Moreover, with the depreciation of Universal analytics starting in 2023, businesses should look toward moving to Google Analytics 4. If you want to easily integrate Google Analytics 4 or Universal Analytics on your nopCommerce-based online business, then nopStation is here with its Google Analytics 4 plugin for nopCommerce. This tracking and analytics plugin is developed to help make enabling Google Analytics on your nopCommerce store and manage Google Analytics 4 tracking on your site easily.
Features:
Multi-store supported
Universal Analytics and Google Analytics 4 support
Page tracking and stats. Here you can see page tracking stats as well as other insights:
Advanced eCommerce Tracking with events such as:
Product: View product, view product category, add to Wishlist, remove from wish list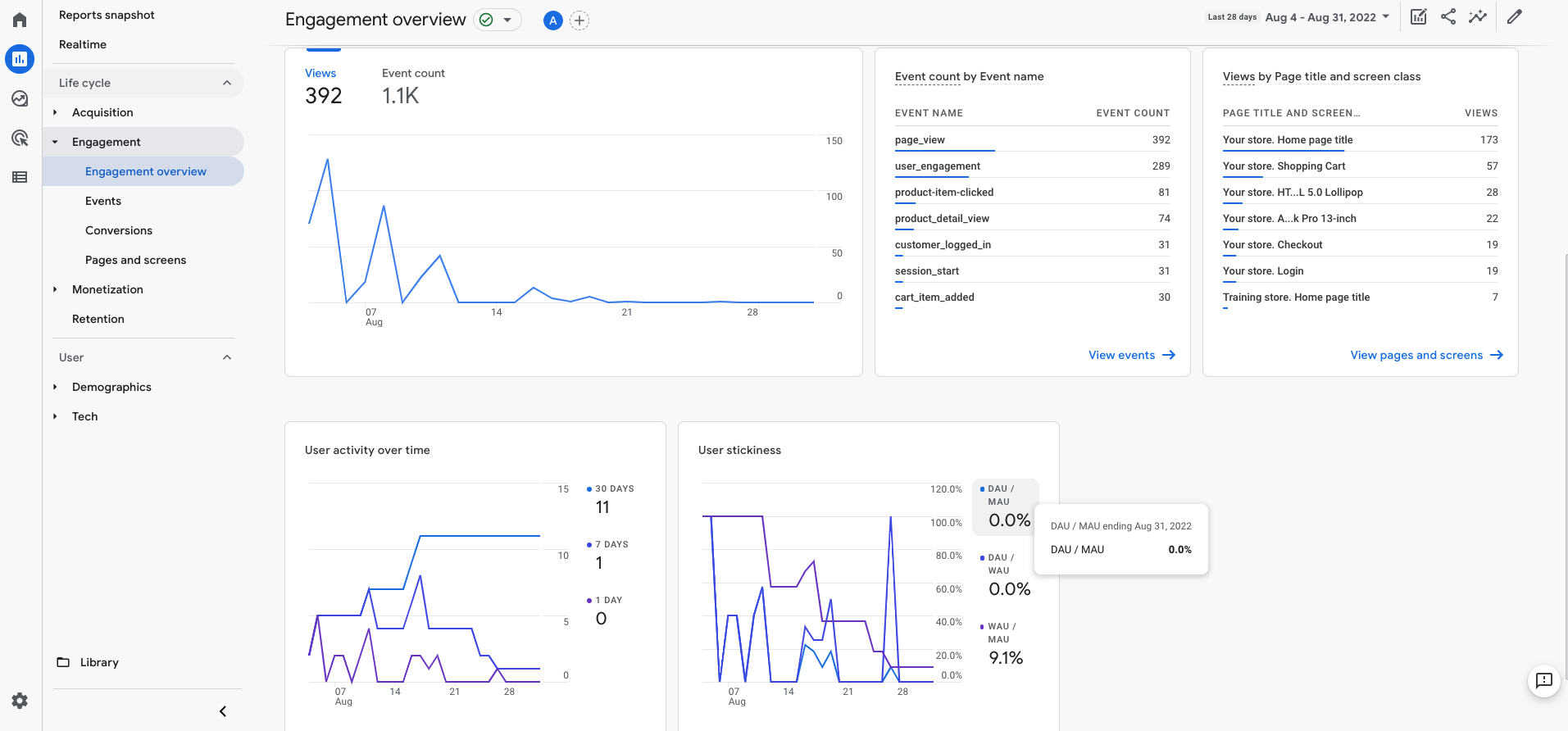 Customer info: Login, Registration, customer email ID and contact number tracking Using these events, you get registration conversion details you can get customer email ID and phone number tracking: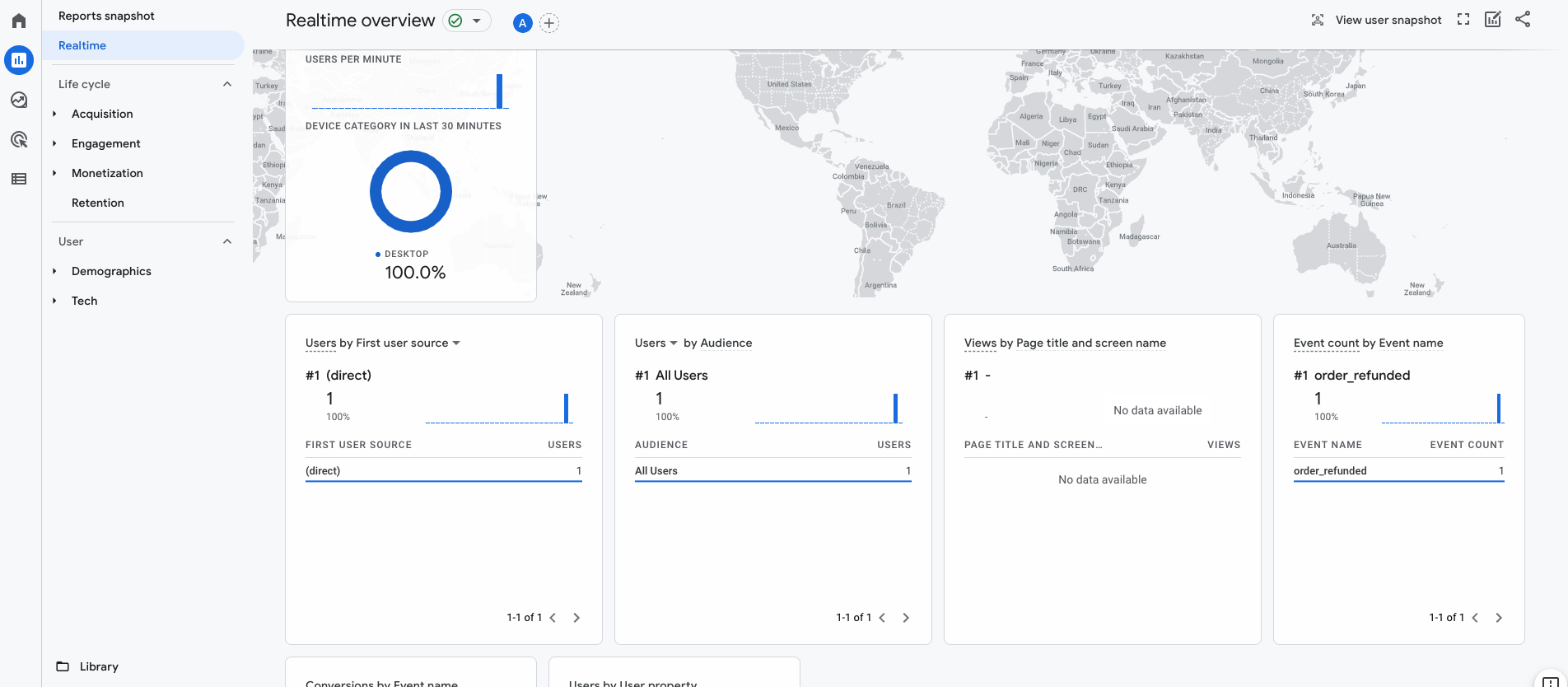 Orders: Order paid, Order Cancelled, Order Confirmed, Order refund You can track order confirm and cancellations. One of the unique features of this plugin is that it also tracks order refunds through an event as well: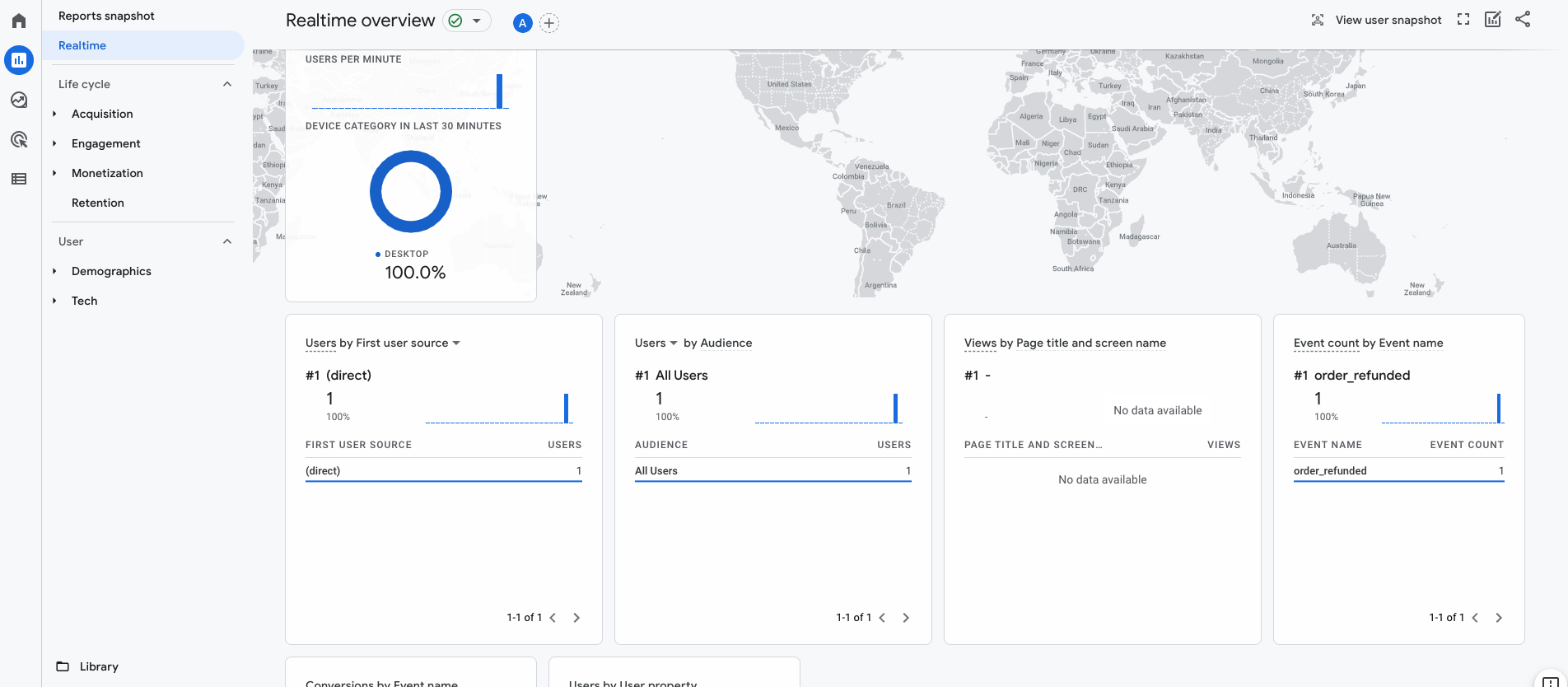 Cart tracking: add to cart, view cart, remove from the cart
Purchase and checkout: begin checkout, Purchase conversion, purchase send order total Through these events you can easily track cart events and see conversion rates of customers: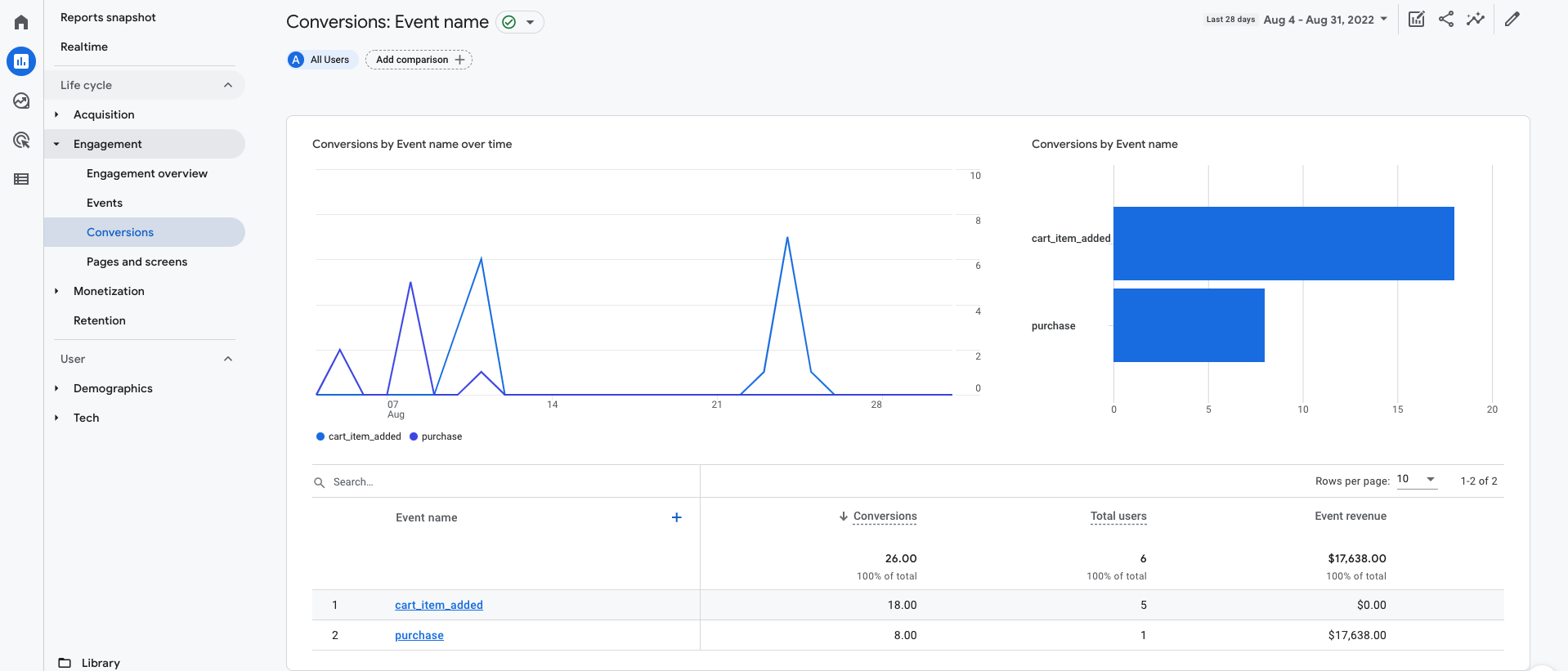 Outbound Link Tracking
Affiliate Link Tracking
Forms Tracking
Scroll Tracking
File Download Tracking
Mobile and Email Link Tracking
Custom Events Tracking
Newsletter-Tracking
So, easily integrate Google Analytics 4 support to your nopCommerce-based online store with nopStations Google Analytics 4 plugin. Don't forget to check out nopStations collection of Sales and Analytics plugins as well.